Performance
Club Teams - For experienced players to elevate their game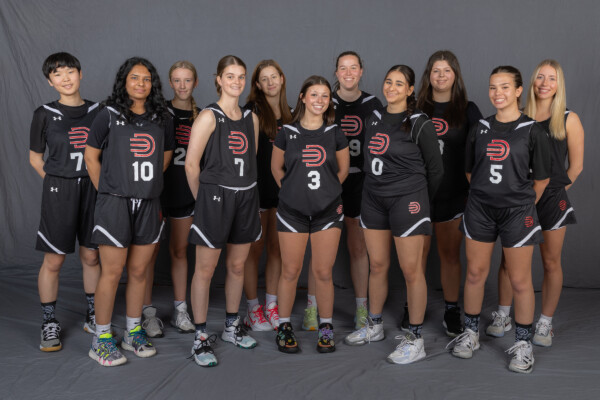 3D's Performance programs are designed for experienced players seeking to elevate their game. Performance programs focus on skill development and game competition (leagues and tournaments).

Depending on tier, the commitment required is between 2-3 practices per week in addition to games.

Players are selected through both tryouts and invites. Tryouts for the 2023/24 fall/winter season are now live! The Highschool Team Season will run from September to November and the Elementary Team Season will run from September to February. 
Black & Red Teams
Performance teams are split into 2 tiers - Black and Red Teams. 
Black teams are designed for players who have chosen basketball as their primary sport. Players practice up to 3x's a week and compete in external games. In the Fall/Winter cohort, Black Teams compete in Champions League and in the Spring cohort, our Black teams compete in several local tournaments throughout the Lower Mainland.


Red teams practice at most 2x's a week and compete in 3D's internal Youth Development League (YDL). Red teams are the transition stage for players choosing to make basketball their first sport.

Competition
Players in Performance programs begin to learn the importance of applying skills they have developed into game situations and further develop their understanding of the game and the rules of basketball.
Performance programs focus on the process of having our Players apply their skills in game situations as well as learning team concepts on both offense and defense. 
There are also opportunities for Black players to be invited for training with the ACADEMY program.

5 month Fall program (Sep - February)
High-School 3 month Fall program (Sep-Nov)
4 month Spring program (Apr - July)
Compete in the top local league
(Champions League)
1 on 1 skills training
Team practices
Coached by our professional and international coaches
Join our Fall Performance Teams!
Registration now open.