Academy
Travel Team - Where our best get better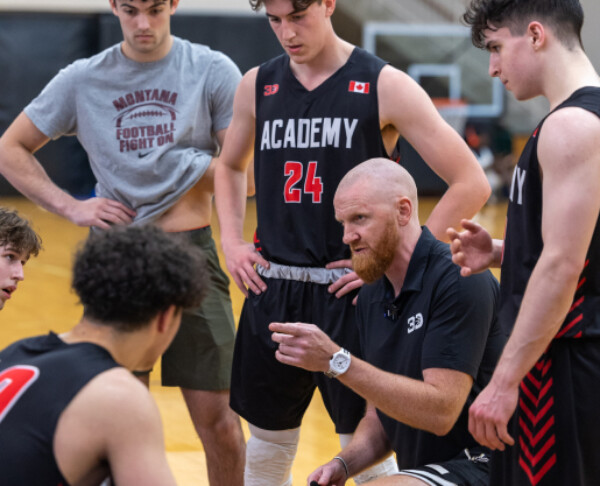 The ACADEMY was the genesis of 3D Basketball. Over the past 23 years, 3D has helped produce 200+ scholarship athletes to both U Sports and NCAA. ACADEMY is designed to help our top players achieve their dreams of playing at the highest level and being the best version of themselves in both sport and life.

The ACADEMY is led by our top coaches and our collective mission is to pursue excellence - every day in every way.

Players are selected through both tryouts and invites. 
The program begins in September each year.
Full year program
(starting September each year)
Compete in the top local league
(Champions League)
International Travel
(both USA and Europe)
Recruitment Assistance
1 on 1 skills training
Team practices
Small group training
Film sessions
Highlight packages for recruitment
Guest coaches and speakers
Coached by our professional and international coaches
Access to Alumni
3D ACADEMY Supports BC Highschool Basketball
During the Highschool basketball season (late November to early March), 3D's ACADEMY teams do not participate in games, instead, we provide skill development and maintain strength and conditioning drills 2x/week.
Why do we travel?
We travel with our ACADEMY teams because nothing forges a team better than a team that eats, experiences, sleeps and competes together. We foster an environment of being well rounded and cultured student athletes. We try to provide experiences similar to the life of a Varsity athlete at the University level. Ask any ex-University or professional player their favourite memories with their teammates and often it will revolve around the times they travelled together.
3D ACADEMY past travel
Scroll through the photos below from last season's travel 
2022 - Calgary, Las Vegas and Seattle